Henry 'Cocky' Bignell has spent most of his 89 years in the small town of Isisford in outback western central Queensland.
Key points:
Henry 'Cocky' Bignell has embarked on his third monumental project for his small hometown
Isisford's big yellow bellies helped put the town back on the map
The Isisford fishing contest celebrated its 20th anniversary
"I was born and raised here, putting a lot of years aside," Mr Bignell said.
But 12 years ago, when he and his late wife Veronica were planning to return home after a stint in Rockhampton, he couldn't help but feel the town he loved was missing something.
"We were talking about coming home and I just thought a small town wanted something to put us back on the map," he said.
Since then, his vision of having larger than life yellow belly (golden perch) monuments on the banks of the Barcoo River has come true, twice.
Mr Bignell's biggest catch is a nine-metre whopper on Ilfracombe Road, built in late 2018.
"It was supposed to be 6 meters, but like all fish stories, it ended up being 9 meters," he said.
"Not in my wildest dreams, I didn't think it would turn out like this."
school of giant fish
Construction of Isisford's third metal marine monument is underway on the other side of town.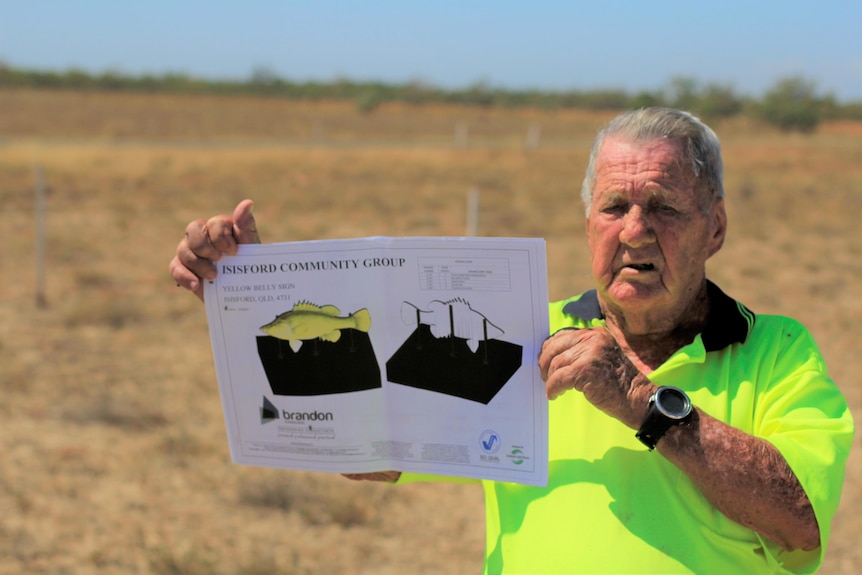 "It won't be like the other, it will be flat, at 90 degrees to the road, [a] good view ahead [from] back and forth," Bignell said.
"A lot of [windmill] the sails i will be using have never been used, they are still in the crates i put them in so they might be a bit shiny.
"It will stand out as nobody's business."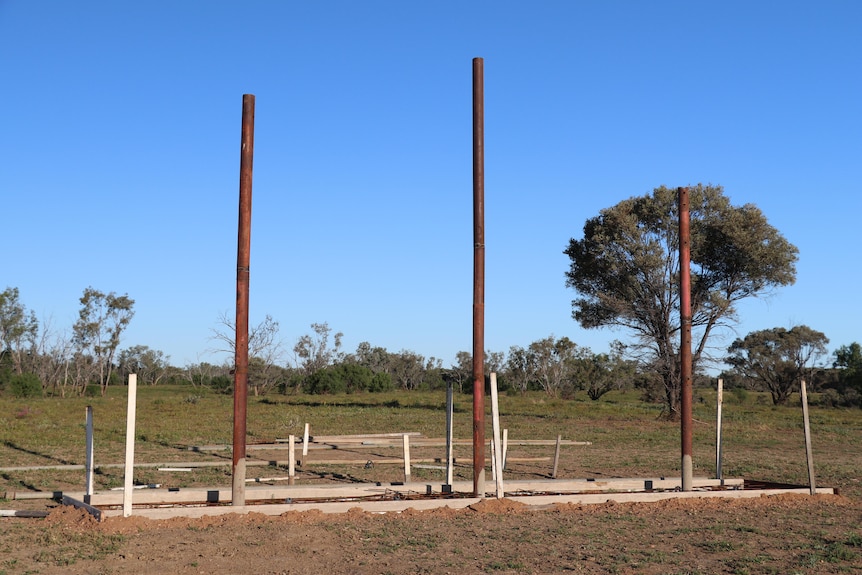 After years of making fish sculptures for his hometown, Mr Bignell said it was worth it.
"I always get messages from people overseas who drove by and took a look and found out who I was," he said.
"I'm so happy, so proud."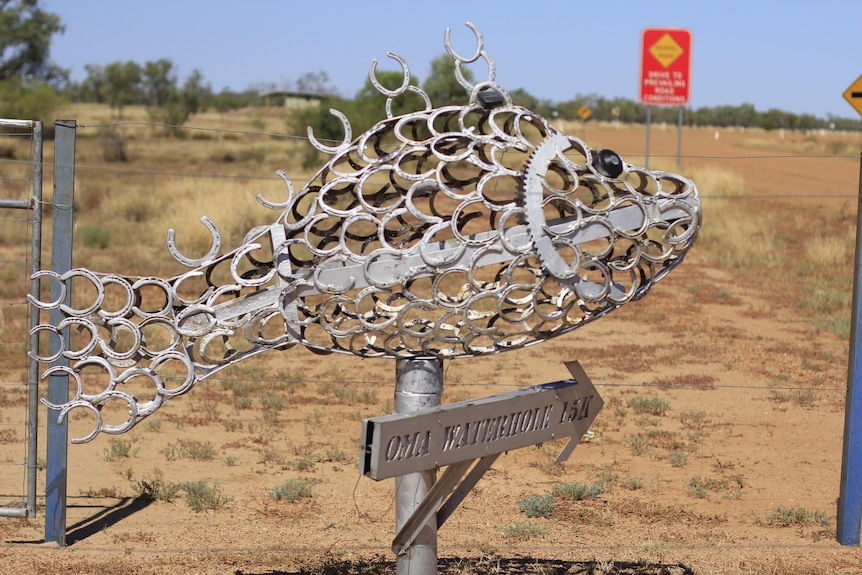 Always a bigger fish
From oversized attractions to ancient fish fossils, Isisford's waterways are one of the town's top attractions.
During the cooler weather of the outback tourist season, locals say hundreds of caravans set up shop on the banks of the Barcoo River or at Oma Waterhole.
Such were the scenes over the weekend, when nearly 750 people set a line in the hope of catching the biggest yellow belly at the Isisford fishing contest.
Isisford Fishing Club chairman Rob Anderson said the popular event, now in its 20th year, has come a long way.
"Twenty years ago everyone had just old tents and tents, now there are just as many campervans and caravans," Mr Anderson said.
"It's a good card to play, it's a lot of money coming into the city, and a lot of people are coming to join it from everywhere.
"It's really good."