BAGUIO CITY, Benguet, Philippines —Beaches and other popular tourist spots in the Ilocos region are being prepared for the revival of the tourism industry that is expected to benefit this city and its neighboring provinces.
A "ridge-to-reef" strategy for this objective was proposed by the city government to the governors of the provinces of La Union, Pangasinan, Ilocos Sur and Ilocos Norte during a meeting with Tourism Secretary Bernadette Romulo-Puyat here tuesday.
The planned tourist corridor, or "tourist bubble," will allow residents here and nearby towns and villages to travel exclusively within the Ilocos region amid the threat of the coronavirus.
Tourist sites in northern Luzon normally attract visitors from Metro Manila and other key cities, which have become epicenters of the disease.
According to Aloysius Mapalo, the city's head of tourism, businesses will thrive on domestic tourists in this corridor until the public health crisis is over.
tourist corridor
Provincial leaders have agreed in principle to form the tourist corridor to reopen their leisure industries.
Governors Matthew Manotoc (Ilocos Norte), Ryan Singson (Ilocos Sur) and Amado Espino Jr. (Pangasinan) said they would also explore a possible joint public health security system before opening their areas to tourists.
Tourism has taken the biggest hit from the quarantine since March which halted the movement of people across borders.
"Ilocos Sur does not have large manufacturing industries to speak of. We are heavily dependent on tourism," Singson said. According to him, two hotels in his province have closed while Vigan City, a world heritage site and one of the most visited destinations, "looks like a ghost town today".
La Union was represented by entrepreneur Jeff Ortega, director of the regional office of the Ministry of Tourism and brother of Governor Francisco Ortega III.
Puyat suggested undertaking an inventory of Ilocos destinations that would be part of the corridor strategy, such as the beaches in the towns of San Juan and Bauang in La Union, and the town of Pagudpud in Ilocos Norte.
Manotoc said residents along the corridor needed strong assurances that they would be protected from the coronavirus due to the risk of transmission when people cross borders. He asked governors to help determine the most effective tests they should use on travellers.
Product exchange
Mapalo said the city government had proposed that tourists take the reverse transcription-polymerase chain reaction test at their own expense and that travel agencies be hired as security guards.
The tourism corridor will also establish a commodity exchange network that will revitalize the economies of northern Luzon, Manotoc said, adding that traders and manufacturers could trade Ilocos products like "bagnet" with "ube" or jams. strawberries produced in Baguio and Benguet.
As the tourism corridor strategy was being finalized, Baguio Mayor Benjamin Magalong urged residents "to rediscover our own city and be our city's tourists."
Allowing tourists to return to Baguio would be "progressive, calibrated and based on our level of confidence". he said.
—Vincent Cabreza
For more information on the novel coronavirus, click here.

What you need to know about the Coronavirus.

For more information on COVID-19, call the DOH Hotline: (02) 86517800 local 1149/1150.

The Inquirer Foundation supports our primary health care and is still accepting cash donations to be deposited to Banco de Oro (BDO) current account # 007960018860 or donate through PayMaya using this link .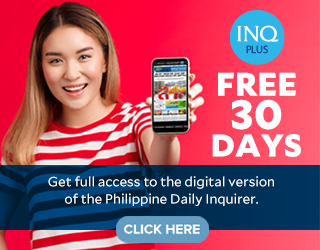 Read more
Subscribe to INQUIRER PLUS to access The Philippine Daily Inquirer and over 70 titles, share up to 5 gadgets, listen to the news, download as early as 4am and share articles on social media. Call 896 6000.
For comments, complaints or inquiries, contact us.